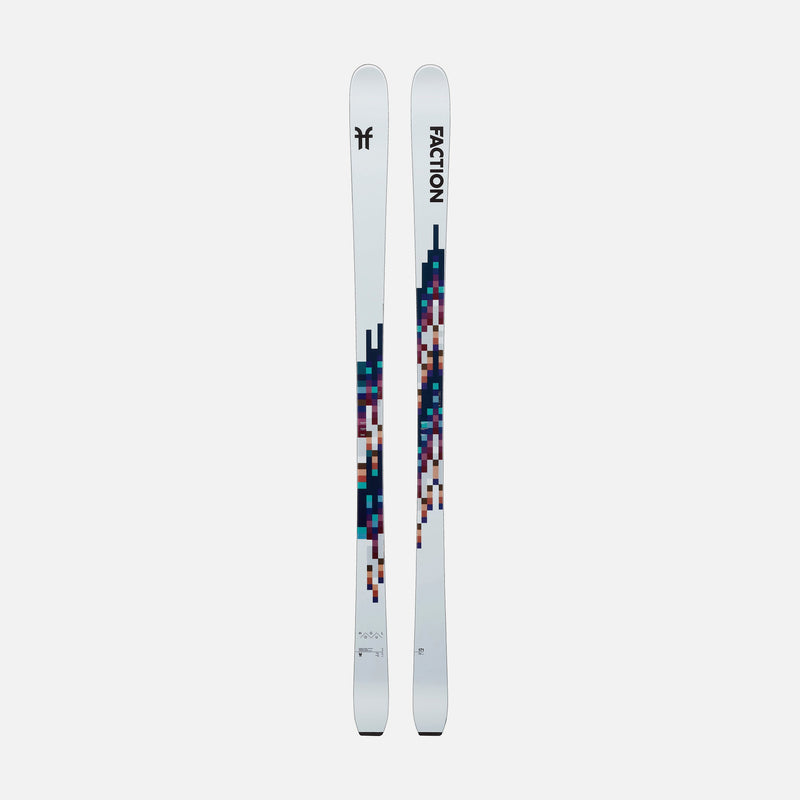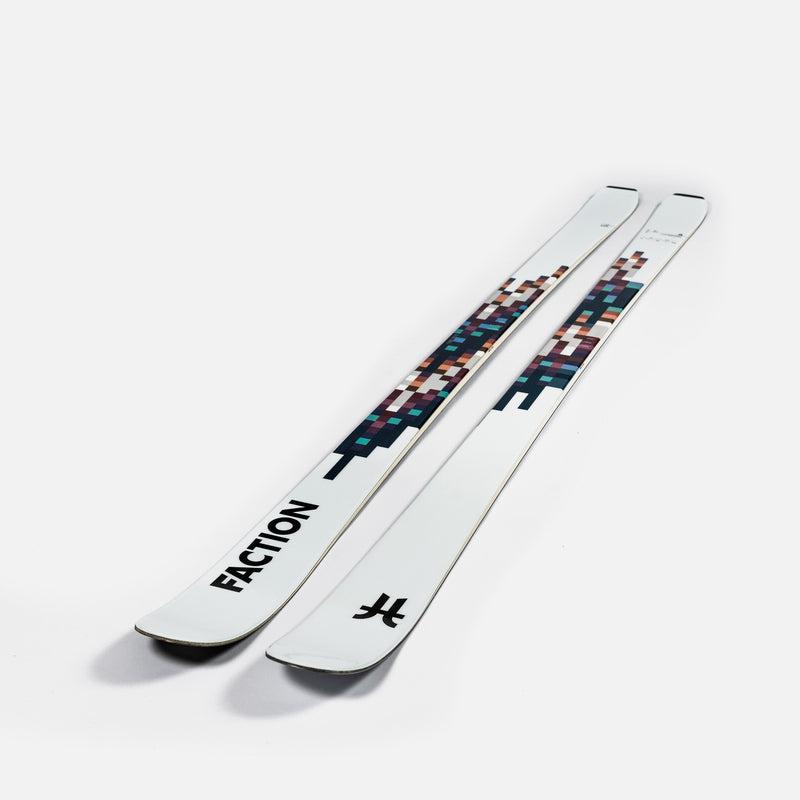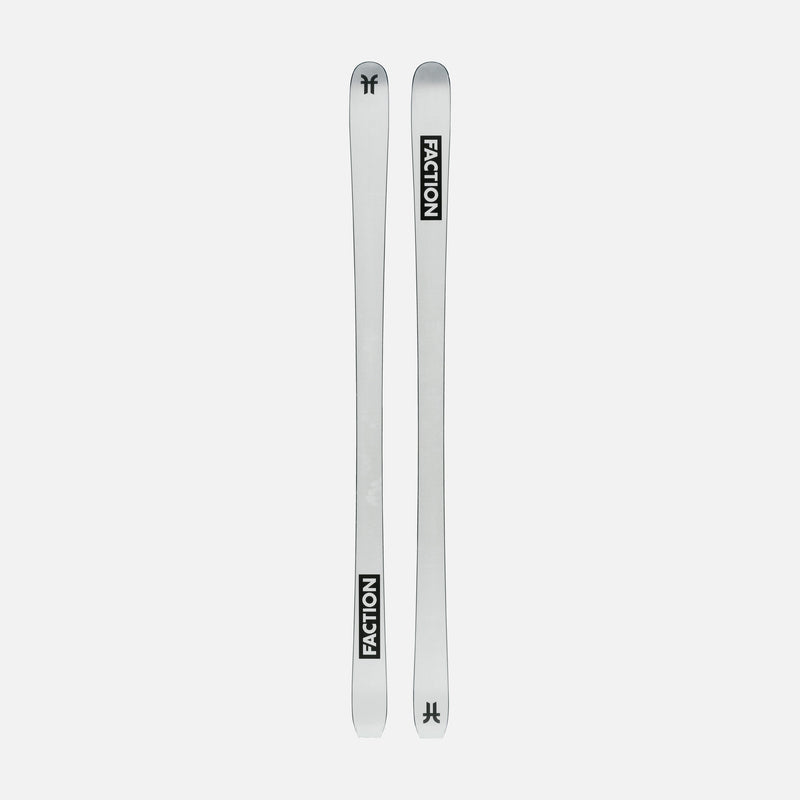 personality
ability
Intermediate, advanced and expert
flex
Ski flex refers to the stiffness of a ski, and it plays a crucial role in how the ski performs. A stiffer ski will provide better stability at high speeds and on hard-packed snow, while a softer ski will be more forgiving and easier to turn, especially in powder or variable conditions.
9
9 out of 10
edge hold
Edge hold, refers to a ski's ability to maintain a strong grip on firm or icy snow while making turns. A high edge hold means the ski will bite into the snow effectively, allowing the skier to maintain control and carve precise turns. A lower edge hold will be favourable for those who prioritize playfulness, easy turns, or versatility in varied conditions. It all comes down to the skier's style and preferences.
8
out of 10
float
Float, refers to a ski's ability to stay on top of deep snow. Skis with high float will keep you near the surface of the snow, allowing you to glide smoothly and effortlessly in powder conditions and experience that wonderful sensation of floating on air.
5
out of 10
flair
It's that special sauce that makes people seem effortlessly cool or skilled at something. You know, the kind of style, talent, or flashy action that makes you say, "Wow, they've got it!" It's like the sprinkles on the cupcake of life – it adds that extra dash of pizzazz, intentionally or not.
9
out of 10
product features
ski shape
Progressive flat tail
Innovative design, which blends the turn stability and speed of a traditional flat tail shape with a generous amount of perfectly calculated tail rocker, engineered to reward pivots and slashes. Stable to ski at high speeds, playful and easy to initiate turns at lower speeds – this shape exceeds expectations
Skis Size Guide
Find your size with our expert advice video:
As explained in our video guide above, choosing the right ski length depends on a mix of different factors. On a basic level, height, weight and ability should give you a good idea of what length of ski you should go for.
As a rule of thumb, start with a ski around nose to eyebrow level height.
If you are just starting out, or at an intermediate level, then we suggest that you take some length off. If you're a more advanced/expert skier, then we suggest you should push your ski length towards your full height or even further. If you are heavier than the average weight for your size, feel free to add some ski length as well.
Ski Size Charts:
| | | |
| --- | --- | --- |
| Skier Height (cm) | Skier Height (Feet'Inches) | |
| 135 | 4'4 | 120-135 |
| 130 | 4'3 | 115-125 |
| 135 | 4'4 | 120-135 |
| 140 | 4'6 | 125-140 |
| 145 | 4'7 | 130-145 |
| 150 | 4'9 | 135-150 |
| 155 | 5'1 | 140-155 |
| 160 | 5'2 | 145-165 |
| 165 | 5'4 | 150-175 |
| 170 | 5'6 | 155-180 |
| 175 | 5'7 | 160-185 |
| 180 | 5'9 | 170-188 |
| 185 | 6'1 | 175-195 |
| 190 | 6'2 | 180-204 |
| 200 | 6'6 | 185-204 |
Go towards the lower end of our suggested range if:

You're a beginner or an intermediate looking to progress quickly.
You want to make even quicker, shorter turns more easily.

You will spend most of your time on hard snow.

You have a cool head and like to keep the revs down.
You're so tall, none of our skis are long enough for you.
Go towards the higher end of our suggested range if:

You ski pedal to the metal

You're skiing fast and aggressively in off-piste conditions.

You weigh more than average for your height
You plan to do most of your skiing off-piste
You want to look like a FWT athlete in the lift line
If you're still unsure after reading this size guide, please get in touch with us on our live chat and we'll be happy to find the right length for you! 
sizing
| | | |
| --- | --- | --- |
| ski size | 171 | 179 |
| tip width (mm) | 100 | 100 |
| waist width (mm) | 66 | 66 |
| tail width (mm) | 90 | 90 |
| radius (m) | 17 | 19 |
| weight per ski (g) | 1550 | 1600 |
description
Designed for pure mogul enthusiasts, the Faction Le Mogul Pro ski features the same poplar and beech wood core construction as elliptical sidecut as the standard Le Mono yet is a touch stiffer for those looking for that precision handling when hitting the bumps. Pressed with the best machines, made with the finest materials and with no frills attached, we present to you the most thoughtfully crafted Mogul ski on Earth. Lock those knees and let 'er buck.
You'll love this ski if:
You are a bump-skiing machine
You need a ski that works equally well for freeskiing and mogul competition
You want stability underfoot with a smooth, progressive flex in the tips and tails
You want a mogul ski with effortless turn initiation
Delivery & Returns
We offer free shipping over $500 along with a 30-day return policy.
For more information on shipping please refer to our Shipping & Duties page.
For more information on returns please refer to our returns page.